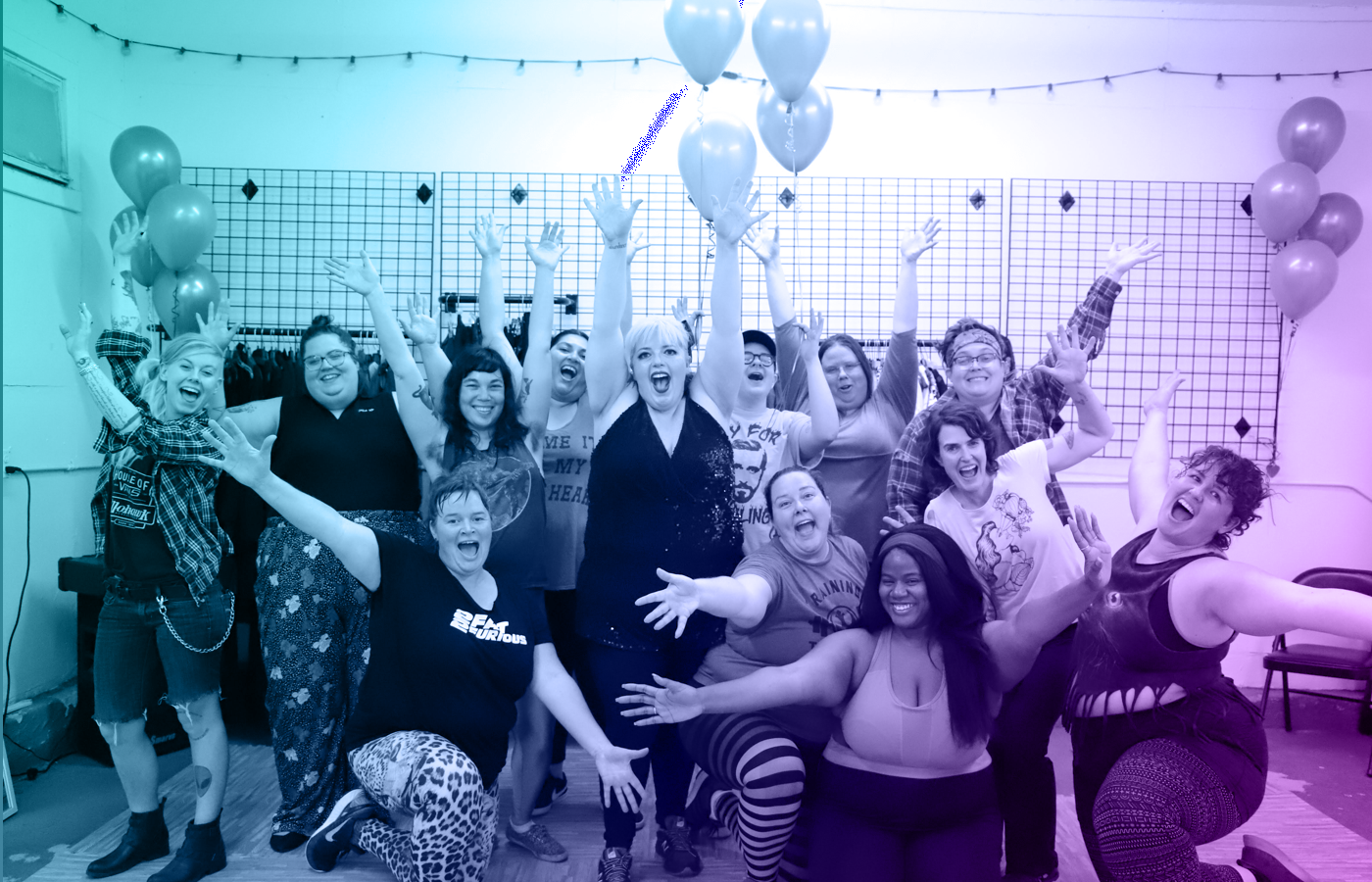 "The Fat Kid Dance Party experience is unlike any other work out I have tried, and I have tried many! As a veteran of places like Jazzercise and SoulCycle, what Bevin offers is a healing love note to your body. It's like a work out for your mind and physique. I love her rhetoric and how she infuses her class with messages of social justice, body positivity and absolute self love."
Marcy Guevara-Prete, Influencer and Media Personality, @themarcyminute
I go to school in Los Angeles and have tried going to the gym there. As a fat, trans boy it was always daunting to be surrounded by cis athletic bodies. I would constantly compare myself to them and it became a harmful, destructive cycle. I heard about Fat Kid Dance Party once I decided to join EVERYBODY and the class has been life-changing. To be in a room that supports not only my identity but my body shape WHILE allowing me to work at bettering my physical well being in a healthy mindset is something I never believed I was worthy of having. Bevin has taught me how to proudly take up space in this world through big movements and amazing music and for that I am eternally grateful.
Asher Tessier
I used to tell myself that I didn't dance - and I believed it. I saw myself as awkward and without any mastery of physicality. My body just did what it wanted. Facing my fears at my first Fat Kid Dance Party class, I found myself having a blast learning how to do all the 90s moves I couldn't figure out how to do myself in high school. After coming back multiple times I learned that I could climb through my bedroom window (after accidentally locking myself out) without hurting myself. Yay - newfound agility! I had never experienced joyful sweating until FKDP. Now, I frequently give myself mid day dance breaks and express myself through movement at home, work, everywhere!
Kate E. McCracken