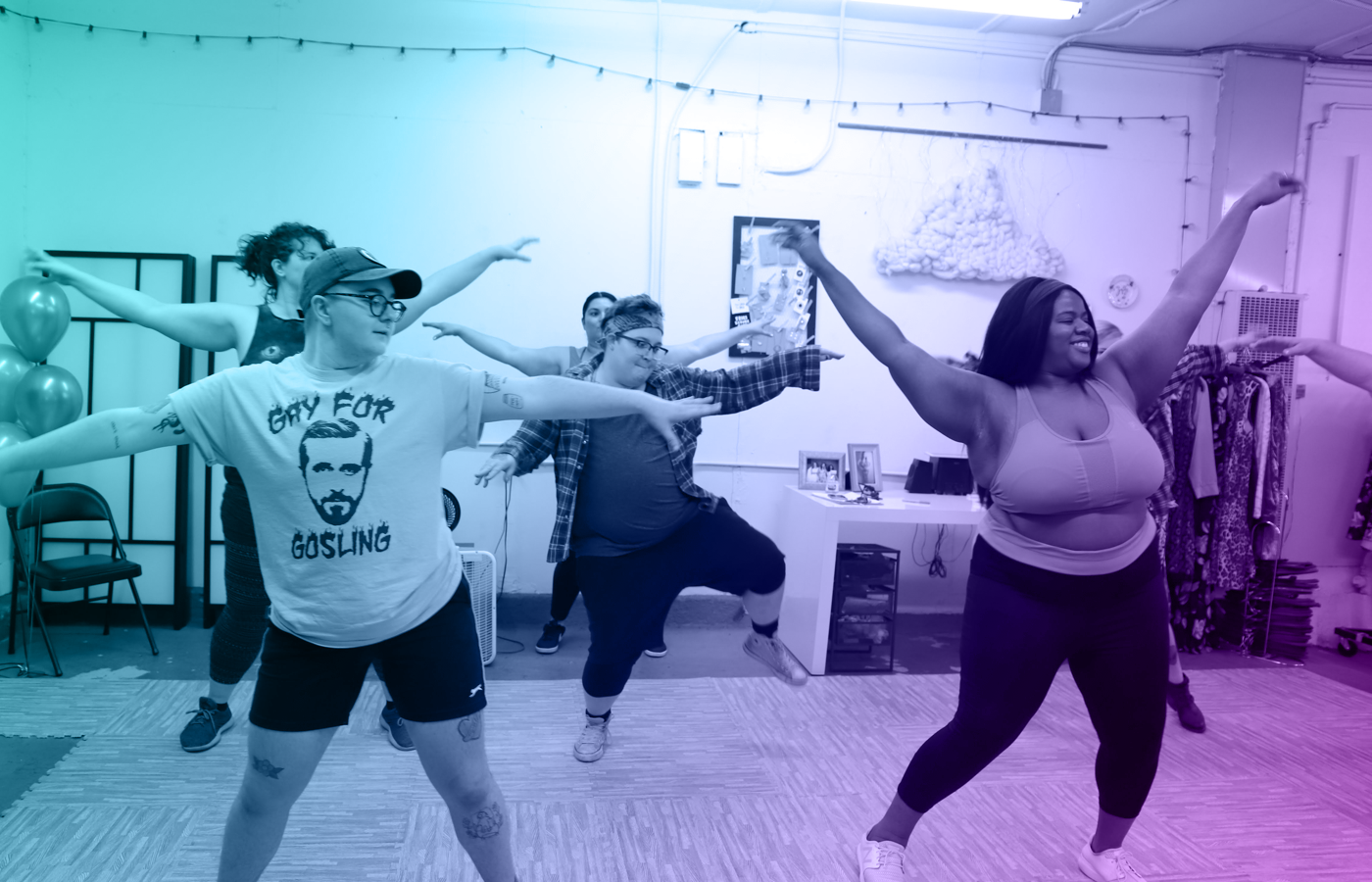 Party with us!
Come join us in an act of dance floor reclamation. If you've ever been called "too much," "too fat," or felt too awkward to dance, this is the supportive class for you. Join the weekly class from anywhere you have internet access with membership in Fat Kid Dance Party LIVE!
Join my weekly live online class by subscribing to Fat kid dance party live! the 25 level includes unlimited los angeles park classes!
Check the FKDP Instagram for "This Week in Fat Kid Dance Party Aerobics" posts for announcements!
sign up for the email list for Weekend class announcements! or check class listings on this page!